The technologies we have developed for a sustainable life on the water go beyond solar propulsion and storage... but they start there.

Solar panels
The photovoltaic solar panels lining the roof produce 6kW (widebeam) 3kW (narrowboat) of 100% free and renewable energy. They feed two solar controller-inverters which charge the batteries and power the electric motors.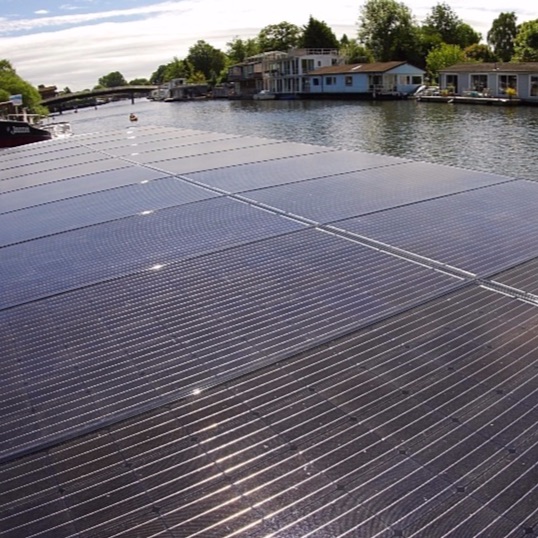 Electric motors
We work closely with Lynch Motors to create bespoke engineered electric motors that are virtually maintenance free. They power all the boats almost silently on the water with top speed of 7 knots and comfortable cruising speeds of 3-4 knots.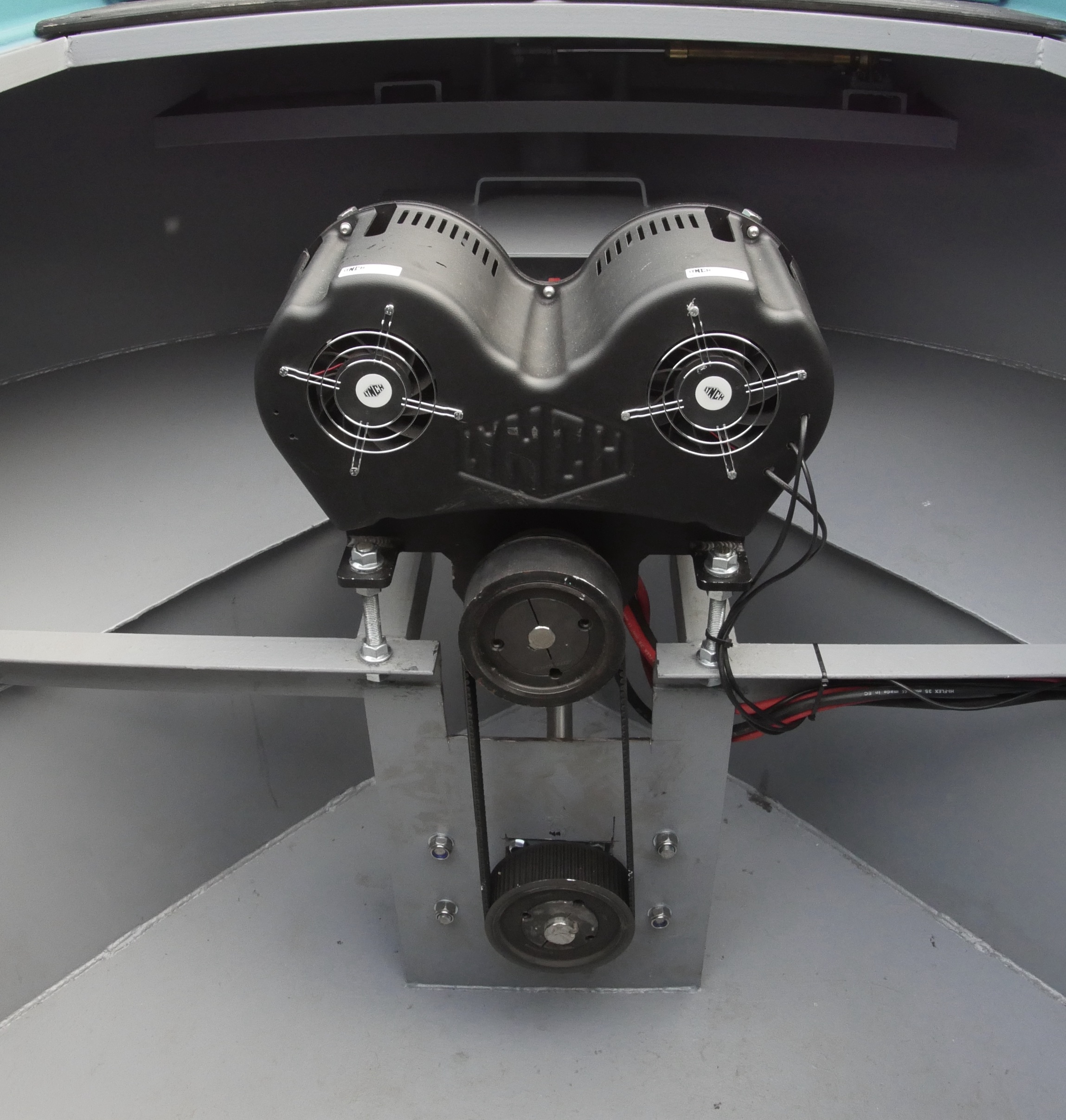 Rainwater harvesting
Rainwater falling on the roof is collected through a drainage system which channels water through an efficient 3 phase filtration system and into a storage tank for use in the bathroom, dishwasher and washing machine.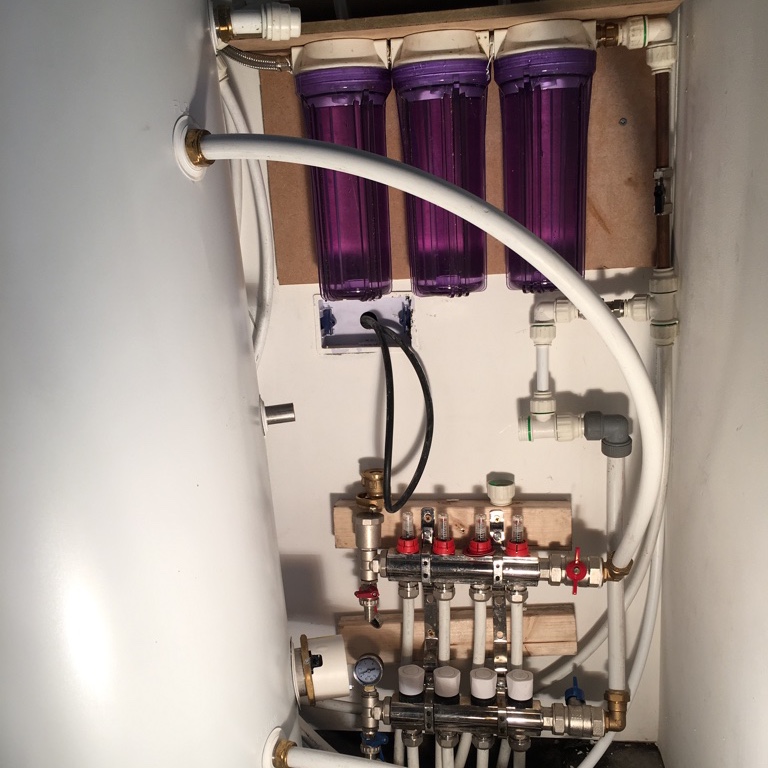 Heat recovery ventilation
As with on-land Passivhaus systems in eco-houses, a heat recovery ventilation system uses the warm stale air being expelled to heat the cold fresh air being drawn in. This reduces the need for heating so saves energy.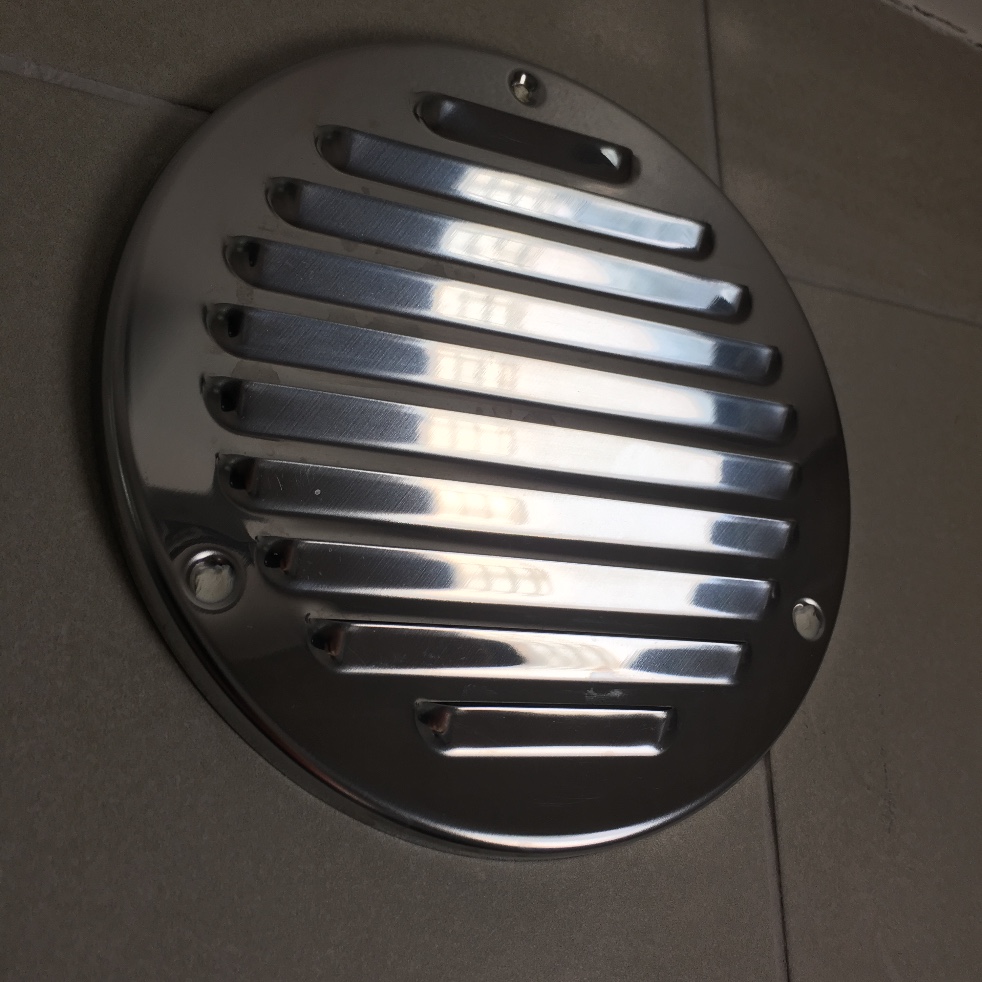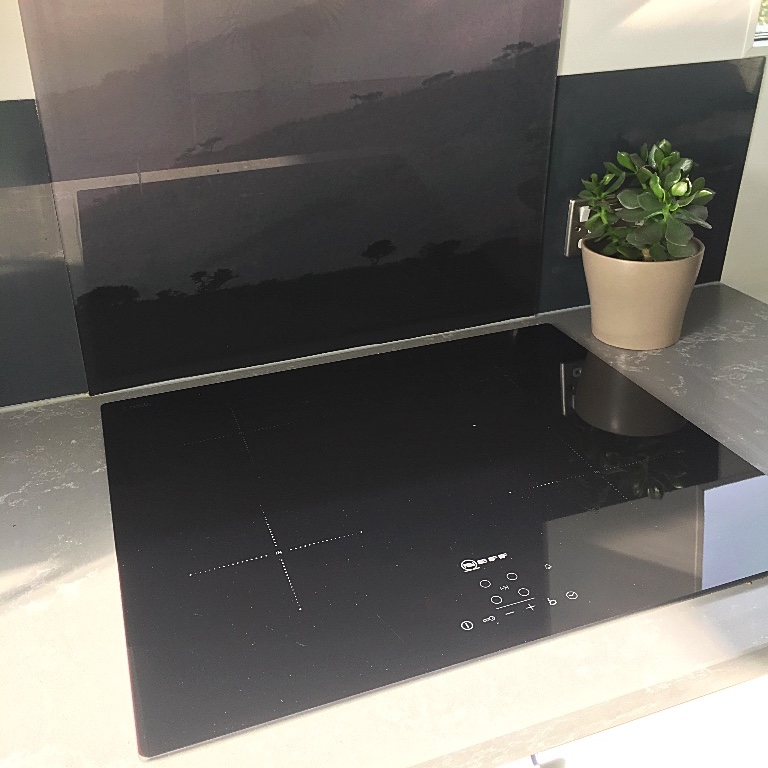 Energy efficient appliances
Reduced energy consumption is key to sustainable living. Our boats use only LED lighting and have A+ minimum rated (yet still affordable) domestic appliances - an induction hob, fridge-freezer, dishwasher and washing machine are all possible.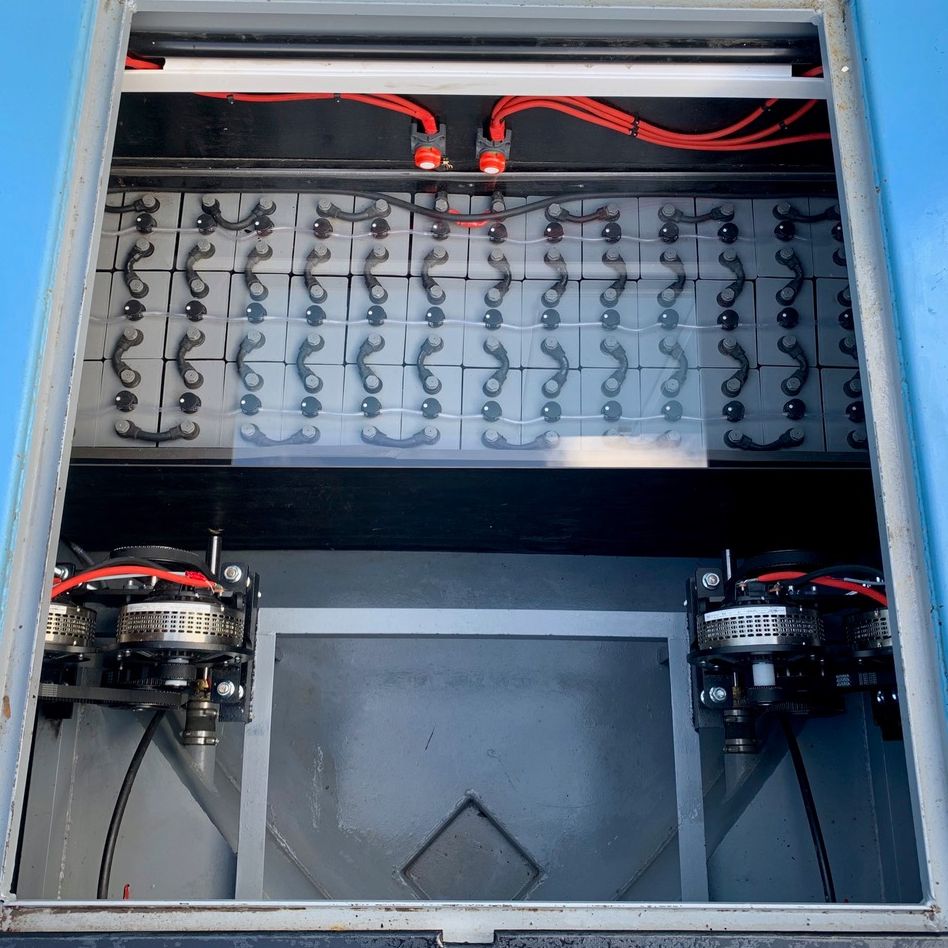 Battery storage
A powerful battery bank is the key to year-round performance. Batteries capable of storing 96 Kwh of energy enable 10 hours of continuous cruising without ANY daylight or 18 days of domestic supply on a widebeam. Half of this (48Kwh) on a narrowboat. Every day, rain or shine, the solar panels top up the batteries.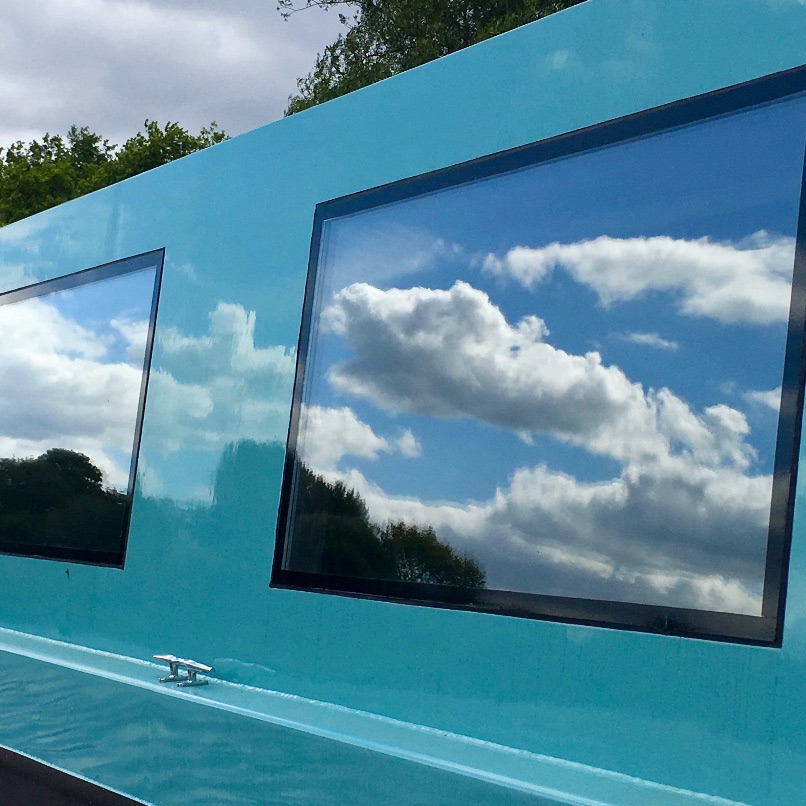 Triple glazing & insulation
Large windows and doors flood the interior with natural light. Triple glazed for maximum insulating and soundproofing qualities. The walls and floor are insulated to 3 times more than regular boats to retain as much heat as possible in winter, yet keep it cool in summer.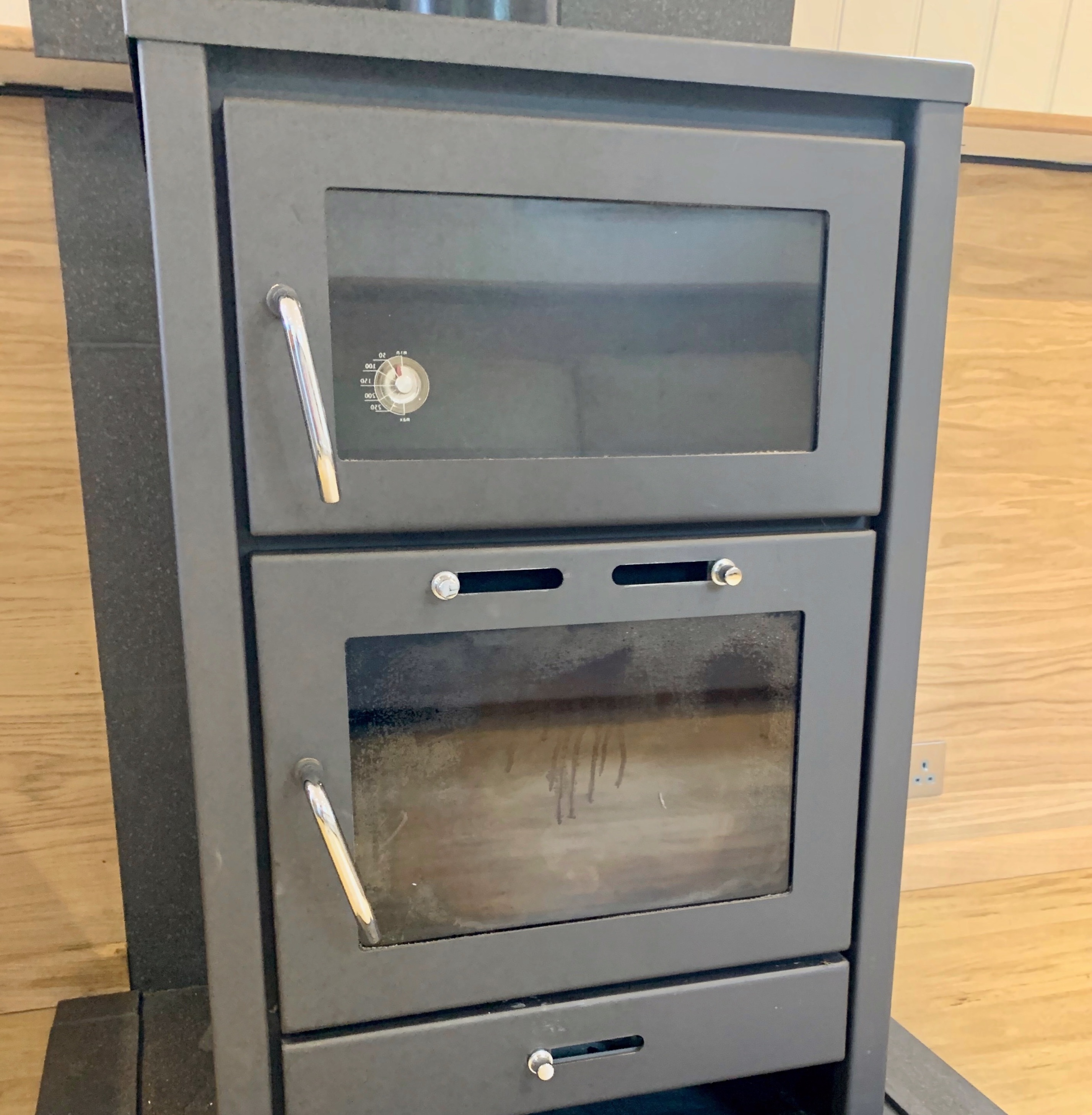 Heating
An Eco Boiler stove (a highly efficient log burner) combines with a buffer tank for on-demand stored heat. We recommend burning eco logs made from compressed wood waste. Alternatively, a pellet boiler can provide fully automated clean heat.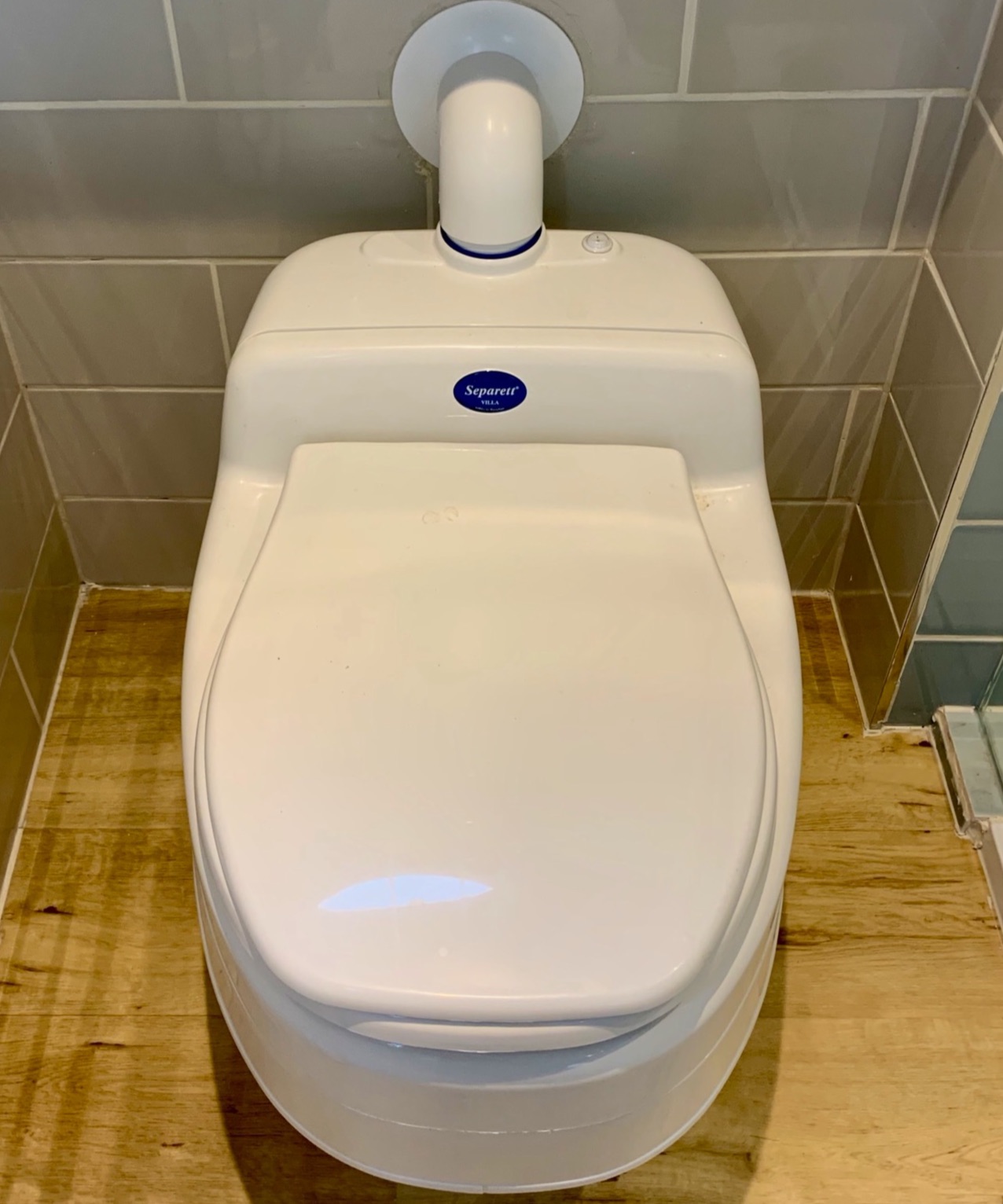 Composting toilet
The Separett waterless no flush loo from Sweden eliminates the need for a mixed sewage tank or chemical toilet. When full, the removable bins are stored and can be recycled as harmless compost within six months.