THE FUTURE IS ELECTRIC... and solar makes it free
Fossil fuels have been powering vehicles and vessels, ever since the combustion engine replaced horsepower on our roads, and on our waterways. But we now know our reliance on coal, gas and oil cannot continue. Renewable energy was once deemed unreliable and too expensive to be a viable alternative, but huge advances in clean, green technology and storage solutions (plus a significant reduction in cost) means renewable energy now offers us a way to transform our rivers and canals, entirely eliminating the need for diesel.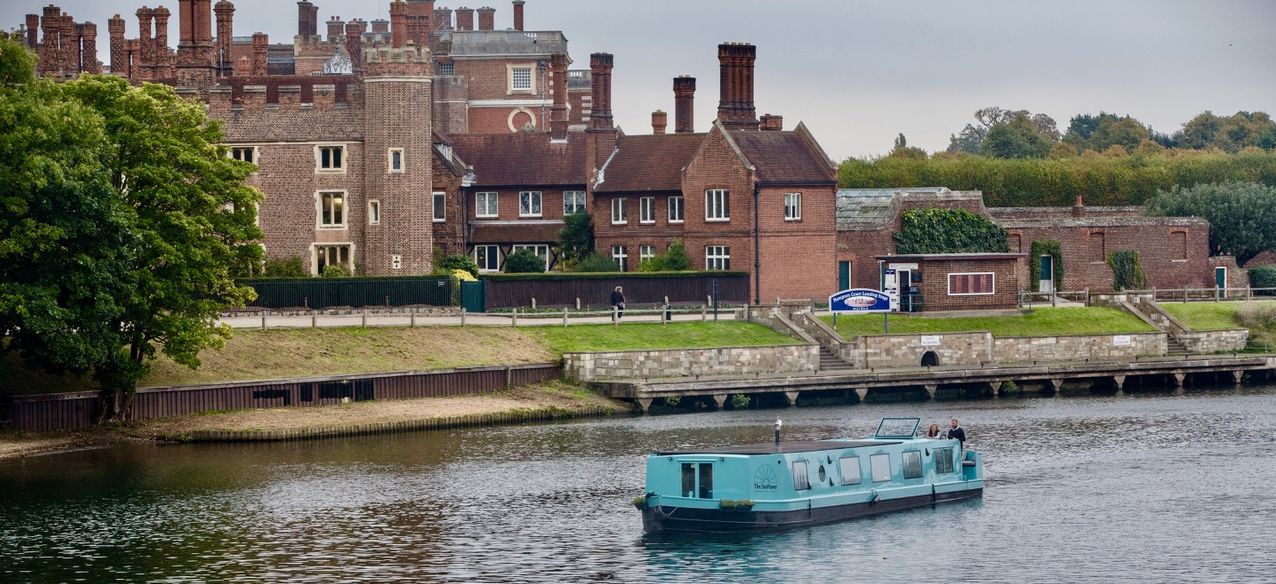 How Thames Solar Electric began

In 2016, we decided that the technology was ready and the time was right to build the UK's first exclusively solar powered electric widebeam. Combining our shared twin passions for life on the water and renewable energy, we started Thames Solar Electric from our base in south west London.
Ryan, an ex-Navy diver with over 20 years' experience in the construction industry, made it his mission to develop an onboard solar generating and storage system which was both effective and affordable for a widebeam canal boat. The result is our unique Solar Electric Propulsion System - the quietly beating heart of our business.

In 2017, we completed work on The SunFlower - the UK's first 100% solar powered electric widebeam. The SunFlower is 65' x 13' (20m x 4m) with 20 solar panels (producing 6 kWh) covering two thirds of the roof. This impressive solar array feeds a substantial 96kW battery bank giving us enough free energy to live off-grid all year round. Her quiet electric motors mean she cruises almost silently through the water and the lack of diesel also means she emits no nasty fumes or pollution.
The SunFlower's striking contemporary looks are in part due to her extra large, triple glazed windows which maximise interior light and ensure minimal heat loss. These are complimented inside by superior wall and floor insulation and a smart heat recovery ventilation system for retaining heat in winter yet staying cool in summer.

The SunFlower is brimming with other progressive eco-design features onboard, including rainwater harvesting and a waterless composting toilet. There is also no gas onboard. The induction hob is uses the solar energy as does the hot water system. iIn winter we heat her using an eco log burner. Life onboard is fully sustainable, with zero emissions, and there are no fuel bills to pay.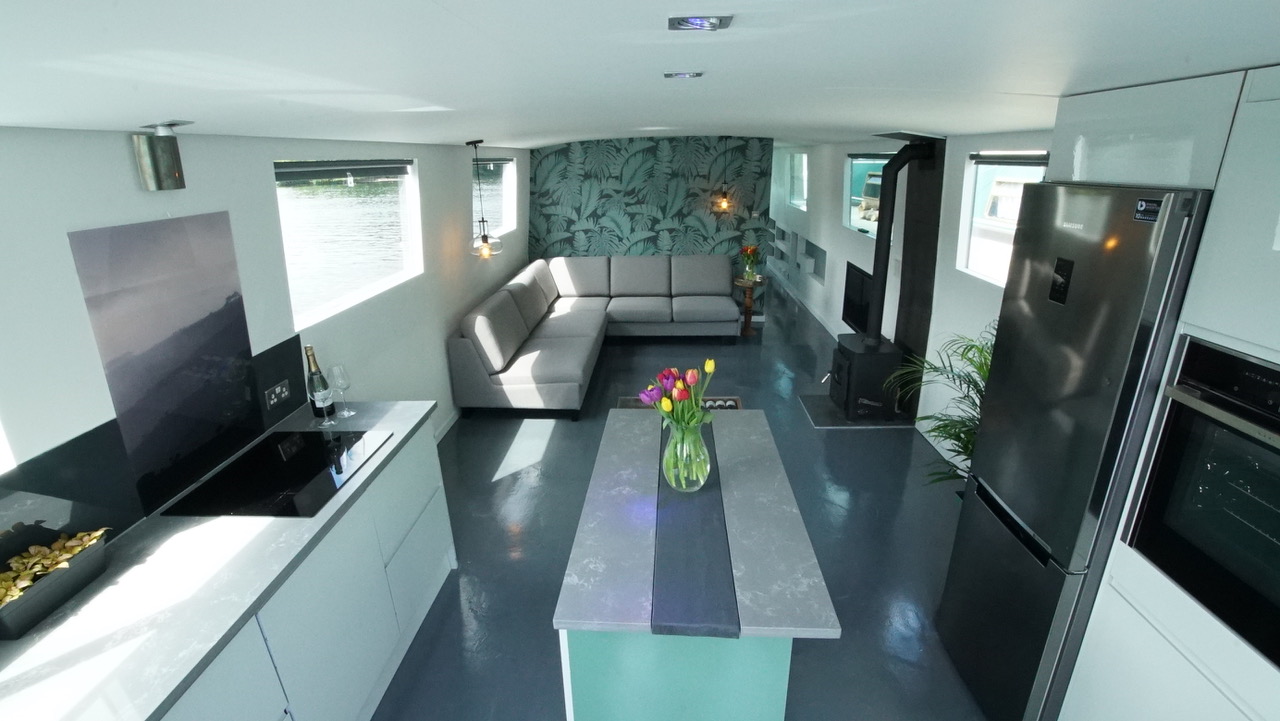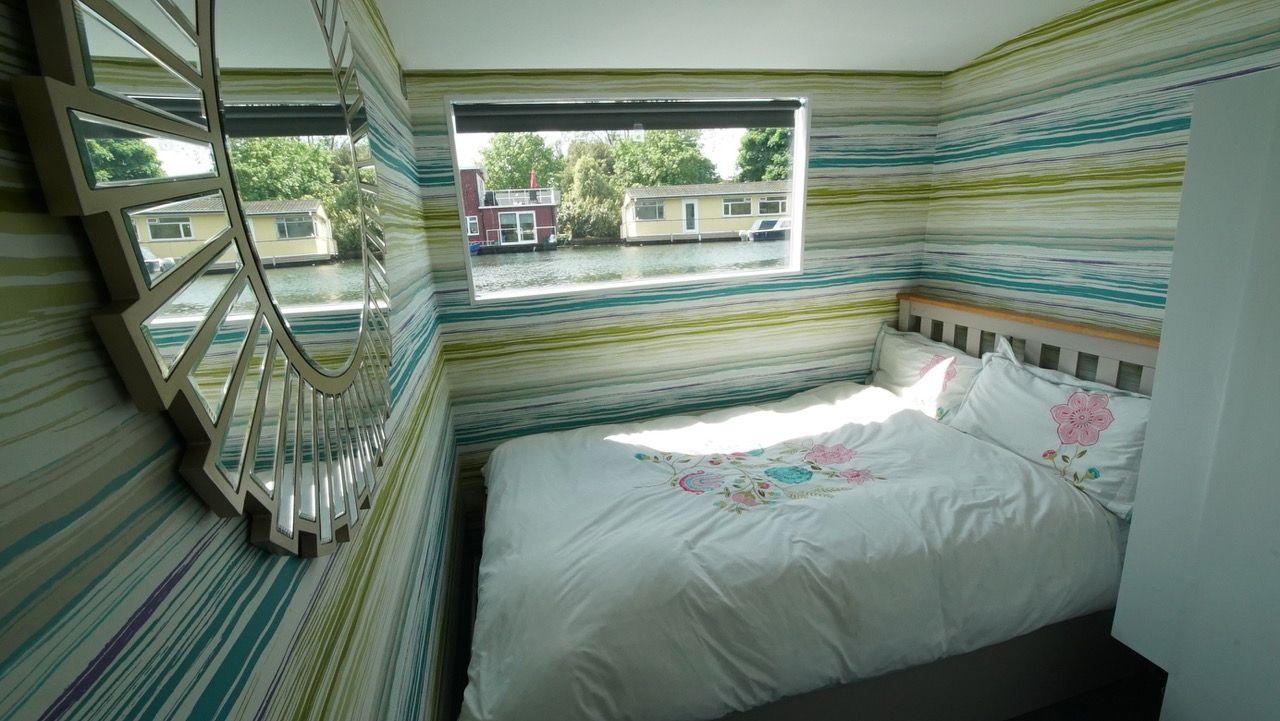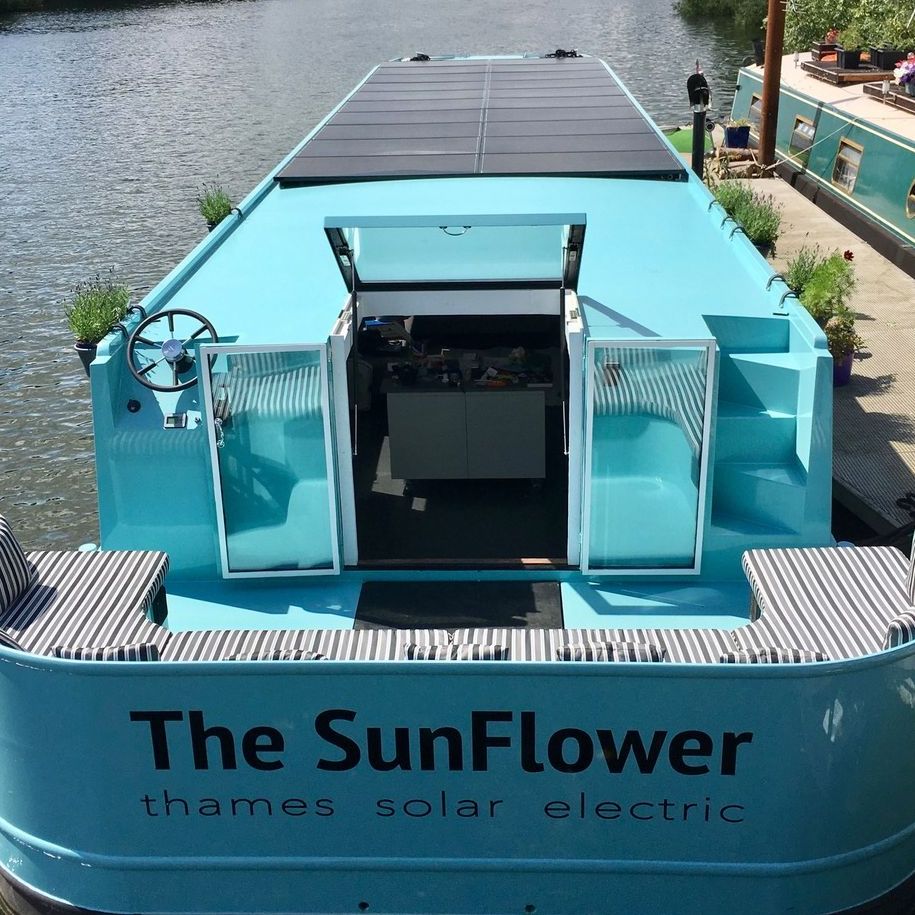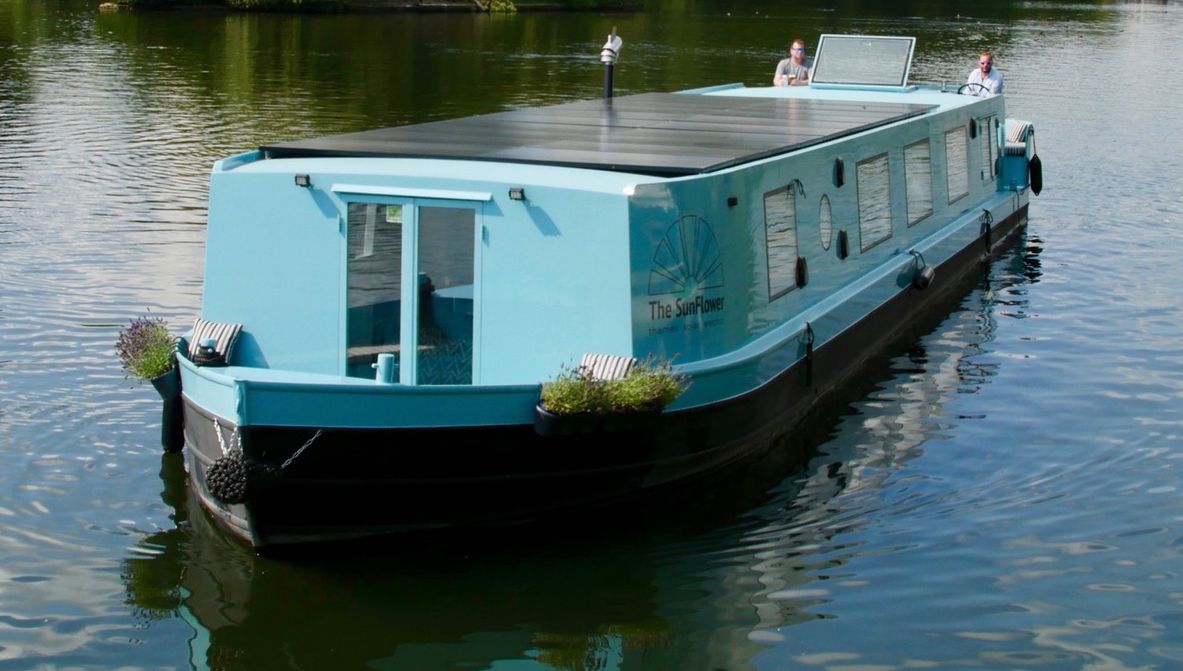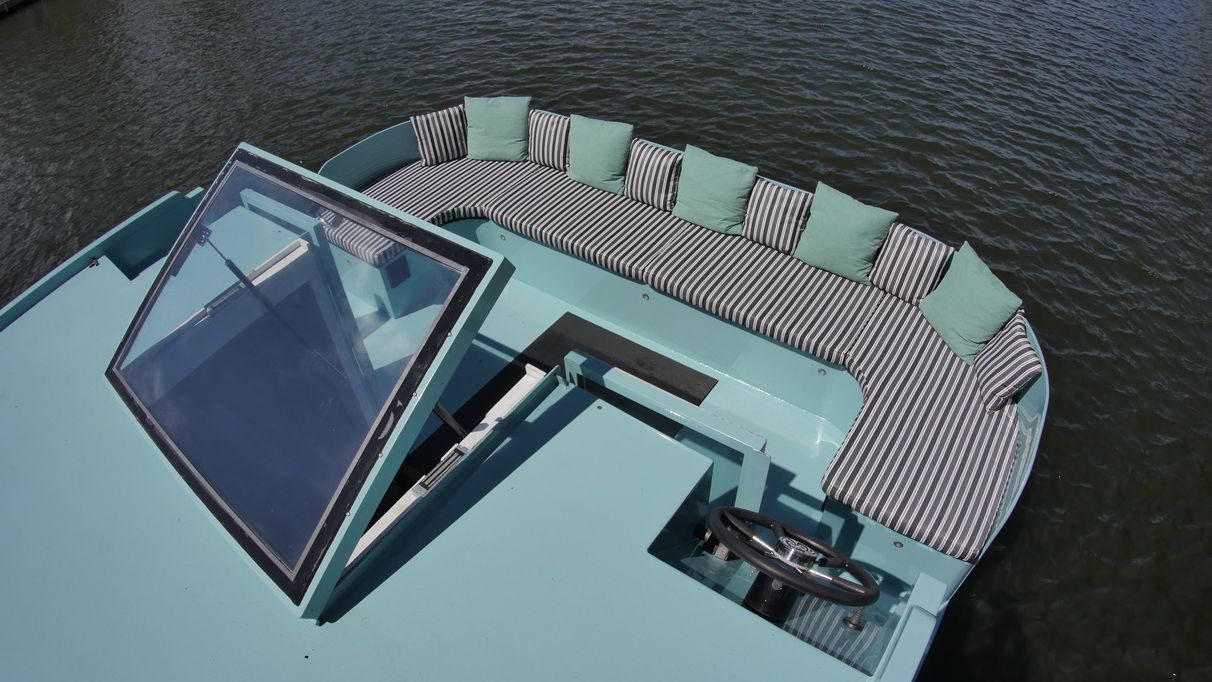 The SunFlower has been an astonishing success, turning heads and opening minds wherever she goes. She is proof that a fully self-sufficient electric riverboat is not only possible, but is already a phenomenal success quietly cruising the Thames since 2017.
And now a new fleet of our solar electric boats are taking to the UK waterways - the Droitwich Canal, the Regents Canal, the Grand Union, the River Lee and the Great Ouse all host the latest designs from Thames Solar Electric - ensuring our inland waterways are clean, green and serene for the future.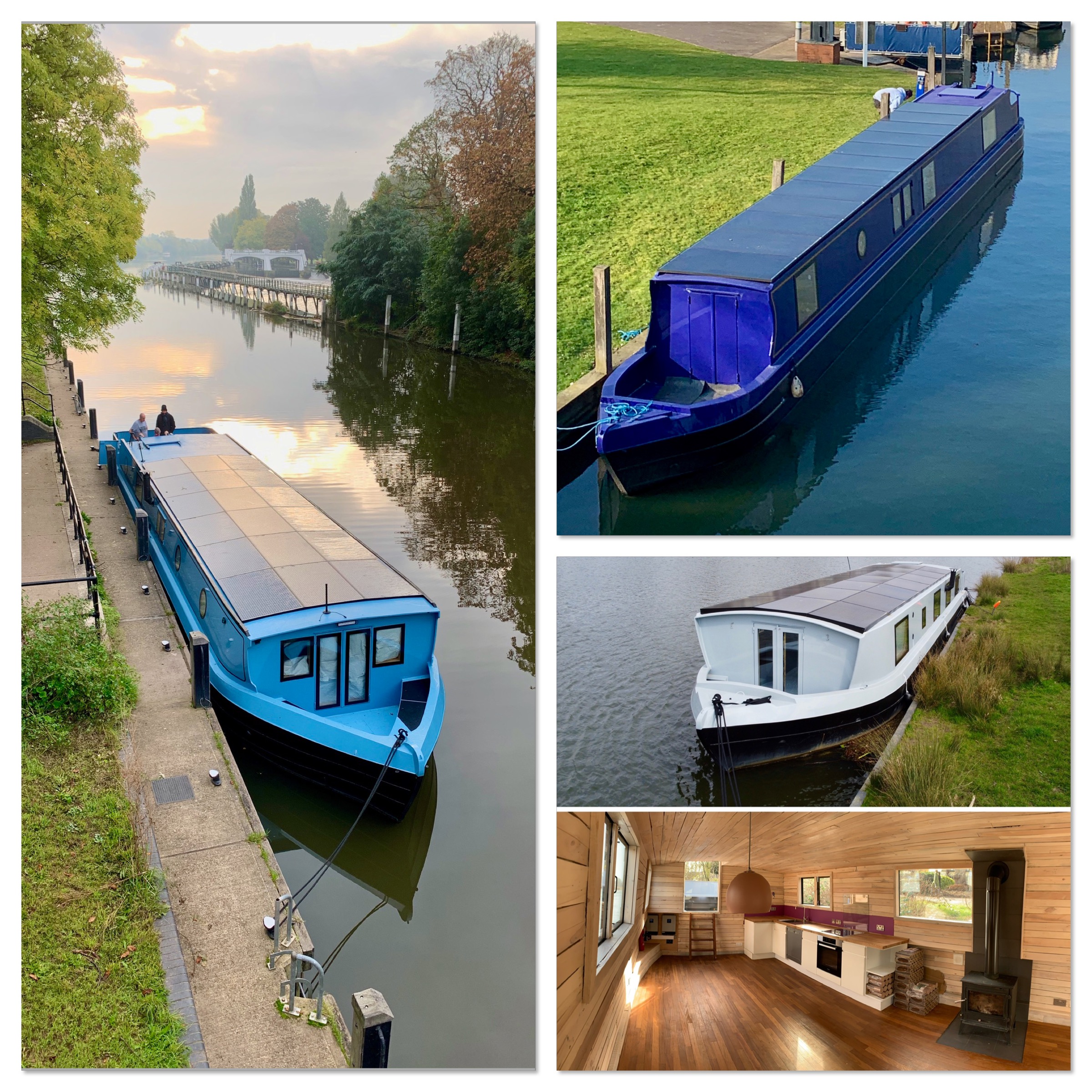 Thames Solar Electric is proud to be the UK's only supplier of solar electric canal boats with no need for diesel. We are the only company in the UK with the experience and knowledge to get you cruising the waterways using 100% renewable solar electric power.

For more information and to discuss how we can turn your floating dream into a waterside reality, get in touch using the link below.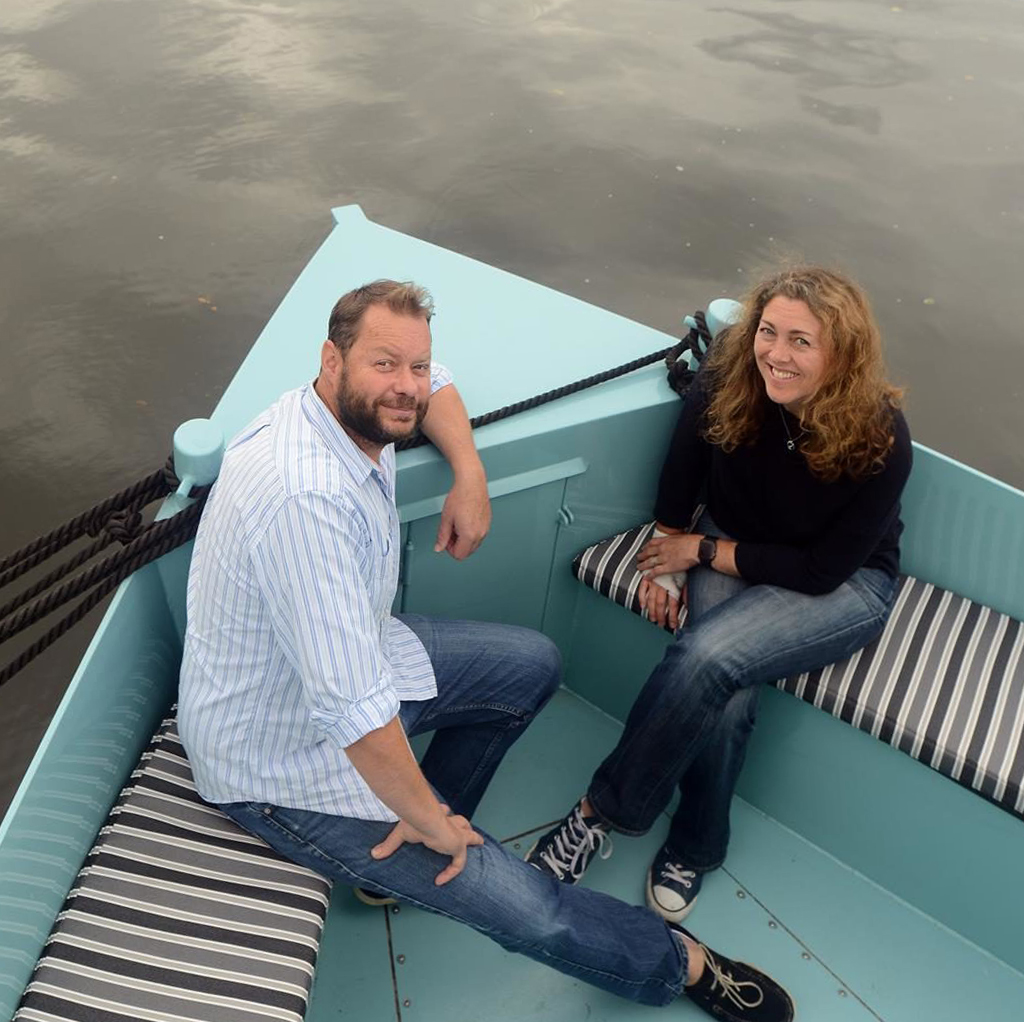 Ryan Collingwood & Hayley Smith
Thames Solar Electric Ltd
CLIENT BOAT: Eileen Anne
We delivered the first fully-fitted build for new customers, Ian and Bernie, in 2019. They were inspired by the technologies and eco features of The SunFlower but wanted a more traditional style of canal boat. We were delighted to accept their challenge and the result was the Eileen Anne.
At 60' x 12.6' this widebeam is just large enough to be zero-rated for VAT and is still be able to cruise most of the canal and river network in the UK. She is much lighter than The SunFlower (26 tons compared to The SunFlower's 42 due to her concrete floor). This allowed us to reduce the draft from a standard 600mm to 450mm, so she moves faster through the water.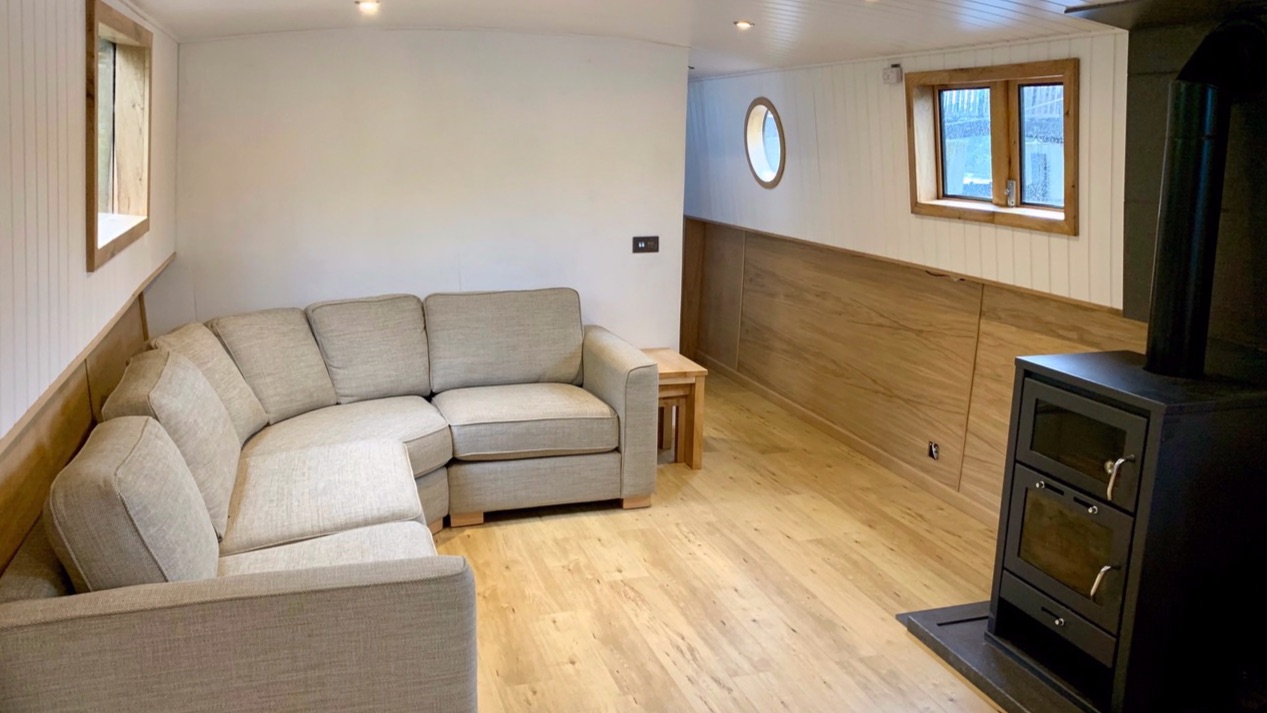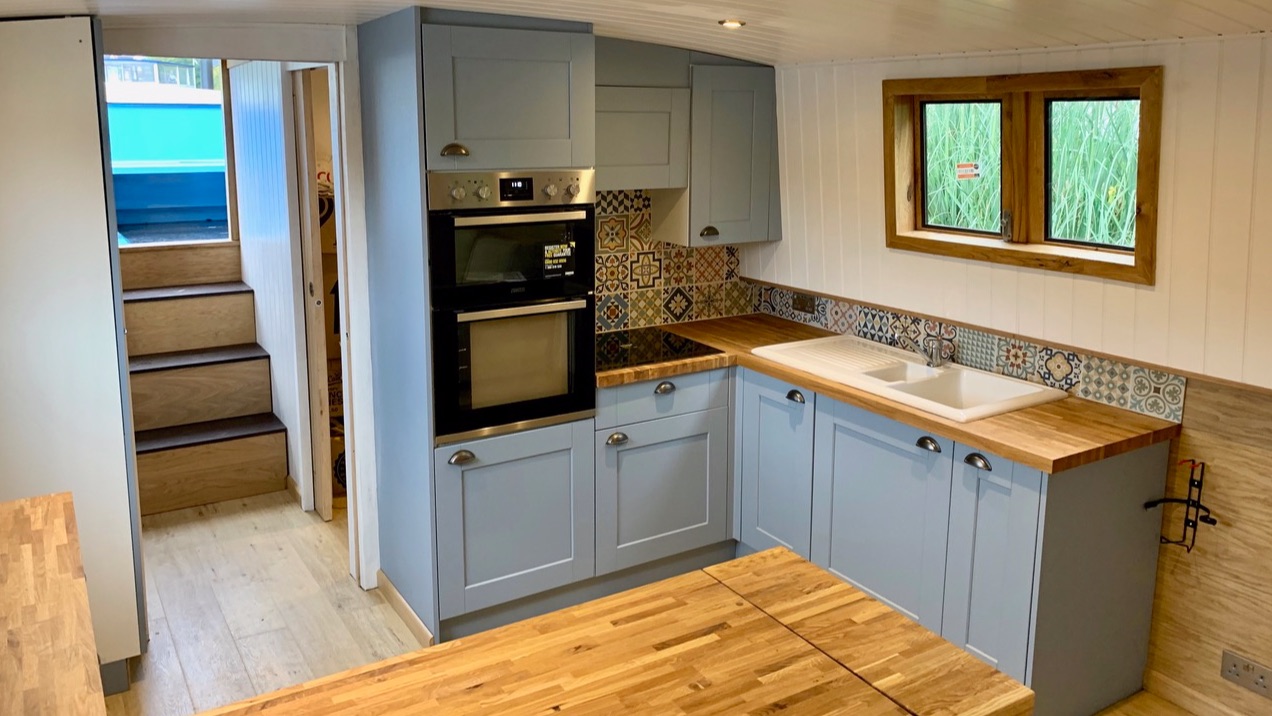 Eileen Anne has a top speed of 7 knots and a comfortable cruising speed of 4 knots. For heating, we installed an eco back boiler stove system and a large buffer water tank which feed radiators. These modifications improve energy efficiency which suited Ian and Bernie, as they wanted to be able to continuously cruise. Eileen Anne's more traditional design gives her more portholes, but these are still frameless triple glazed windows for energy efficiency.