FOR SALE - 'Thames Solar 10' - as seen at Crick Boat Show 2022
The latest boat in our fleet is this 60 x 12'6 fully electric solar powered wide beam with no gas and no diesel onboard.
Modern and spacious inside, she's powered by a 7kw solar array which charges a huge 96kwh battery bank and 20kw twin electric motors for cruising. You create your own energy and avoid increasing electric or gas bills. Triple glazing, triple spray foam insulation, underfloor heating and fitted with an air source heat pump. She features a heat recovery ventilation system and air pollution filter. Complete with rainwater harvesting, a 3 phase water filtration system, reverse osmosis drinking water facility and a modern composting toilet. Wraparound seating at the stern offers a fantastic entertaining space and additional seating on the bow deck offer a peaceful escape.
This brand new wide beam is for sale. Please email us at info@thamessolarelectric.co.uk for full specification and price.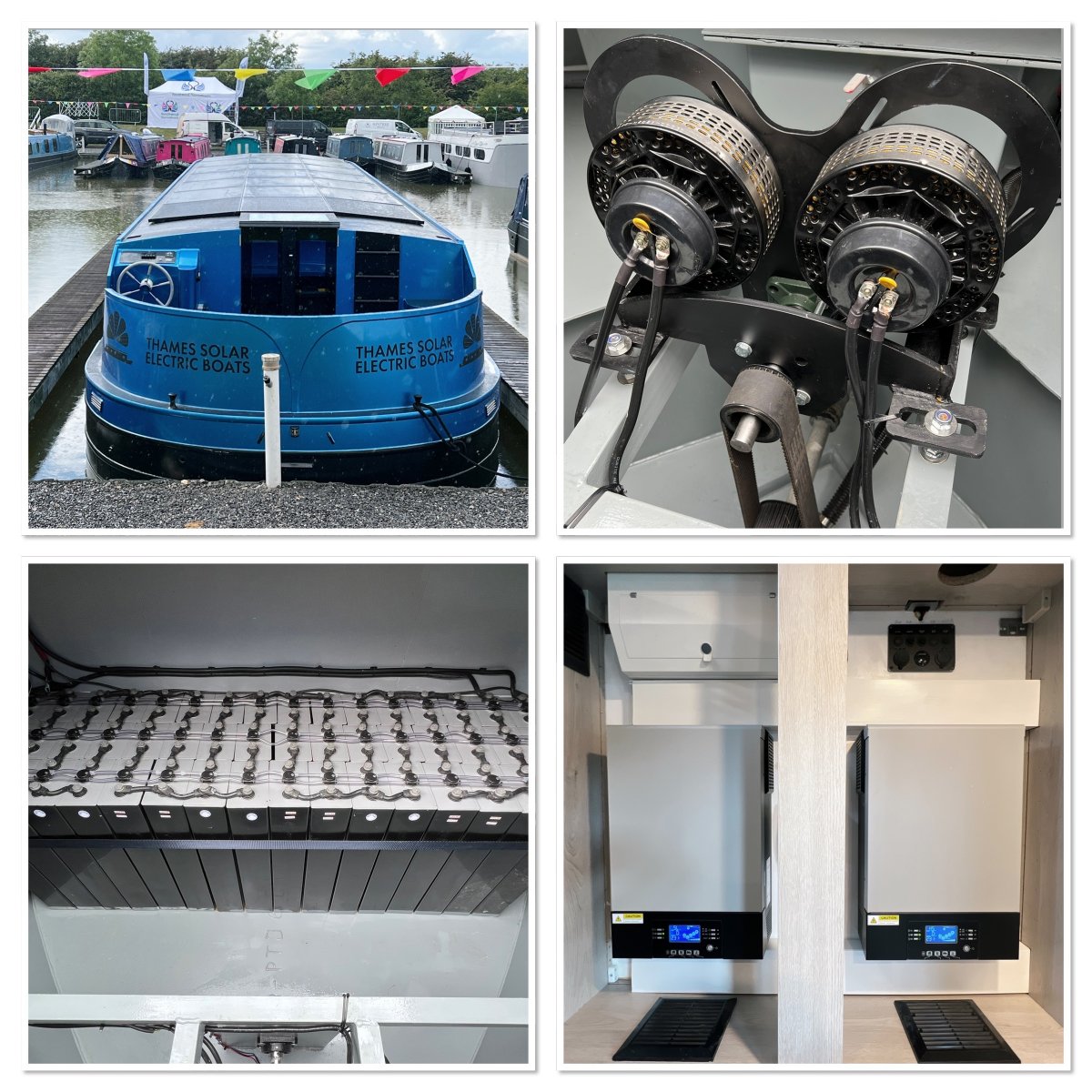 Solar Electric Propulsion System
Compact electric motors for 20kw power (max 40kw in short bursts), joystick controlled with wheel steering. Bowthruster for added manoeuvrability. 2v lead acid traction batteries to 96kWh capacity. 21 solar panels linked to twin solar controller-inverters. Plenty of energy for all year living but not continuous cruising in winter. Creating your own power enables an off-grid lifestyle. Shore power plugs for back up.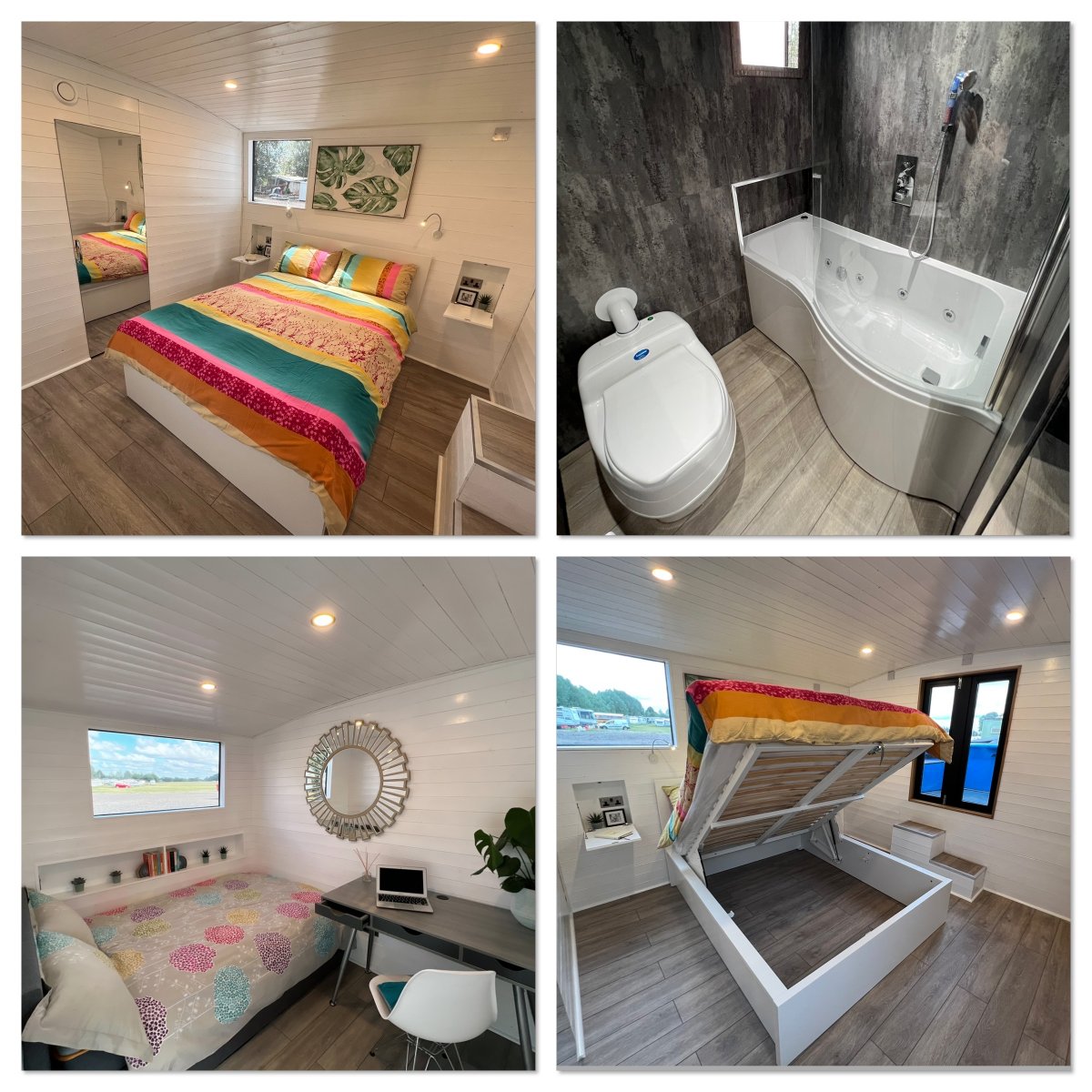 Spacious living with superior insulation and underfloor heating
2 double bedrooms with flexible space for additional storage. Triple glazed windows, front & rear doors and sunroof hatch for heat retention and sound-proofing. 75mm spray foam insulation (25mm is standard) throughout. Underfloor heating for additional comfort in winter.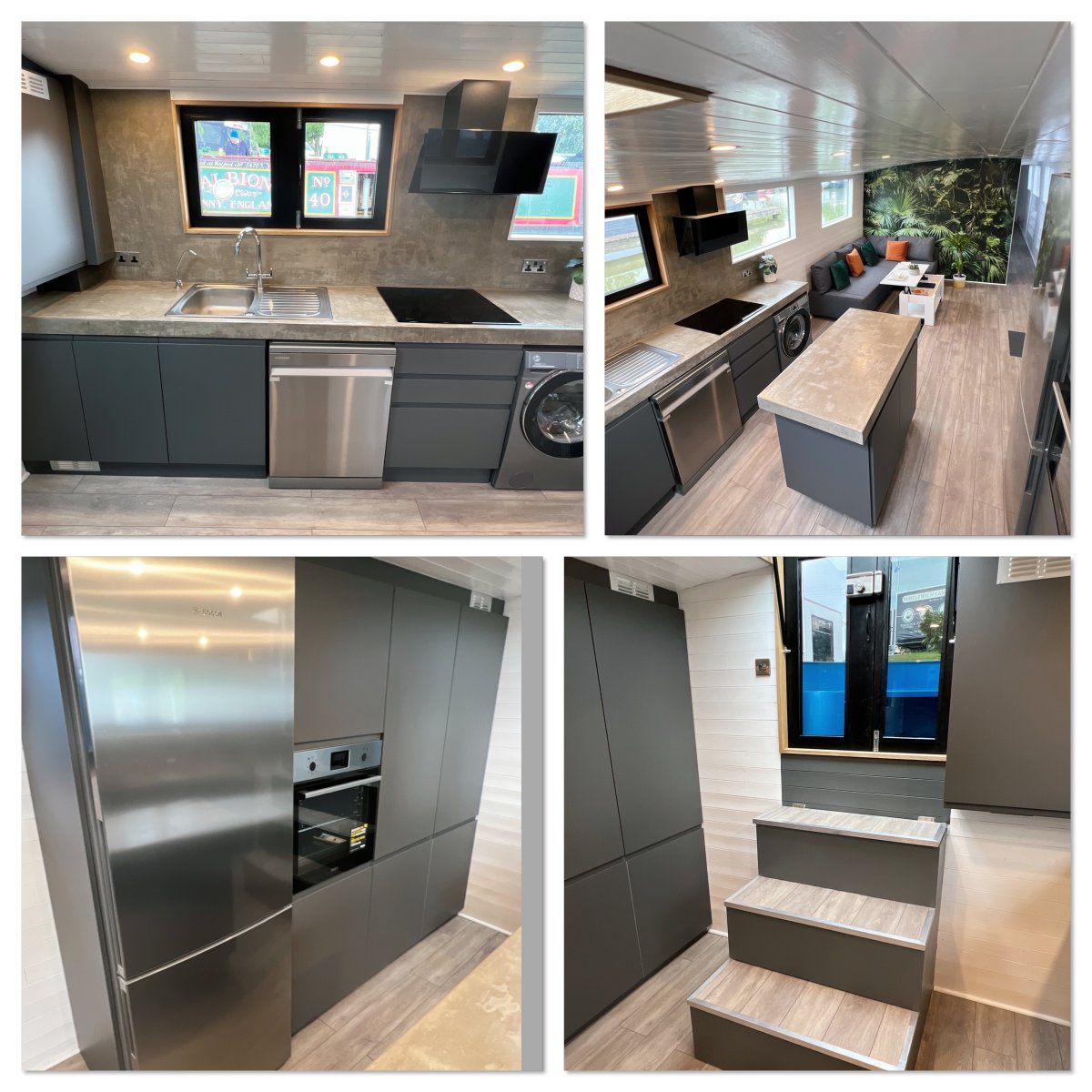 Modern kitchen equipped with all electric appliances
Bosch full height fridge-freezer, Zanussi single oven, Neff induction hob, Samsung dishwasher and Hoover washing machine - all energy efficient to reduce energy consumption. Plenty of storage with extra built into to entrance steps into boat. Additional features such as wine cellar into the hard wearing floor.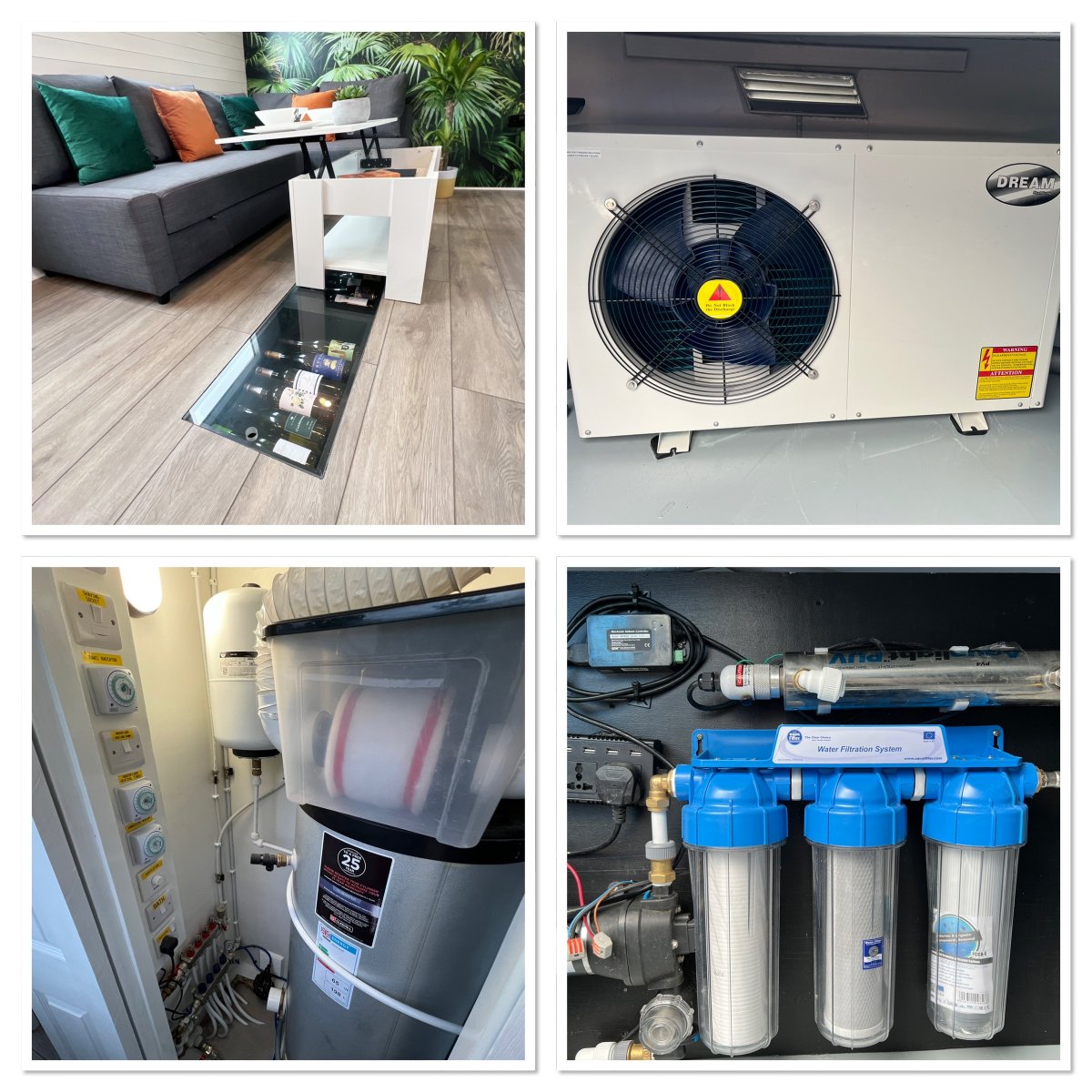 Rainwater harvesting, water filtration & heat recovery ventilation
Integrated water capture, filtration and storage system for off-grid living. Reverse osmosis facility for drinking water. Large hot water cylinder heated by solar panels in summer, back boiler stove or wood pellet boiler in winter. Heat recovery ventilation retains warmth and reduces condensation.